Who Are We?
The Boardgamers are a boardgame club on the Sunshine Coast, Queensland Australia (about an hour north of Brisbane). We play a wide range of games like Settlers of Catan, Carcassonne, Ticket to Ride, Splendour, 7 Wonders, and many more. Our focus is on friendly, sociable play, and we're always happy to teach games to new players.
When Do We Meet?
We meet fortnightly on Sunday afternoons (1pm to 5pm).
Where Do We Meet?
We meet at the University of the Sunshine Coast at Sippy Downs, Room E.103 (Building E)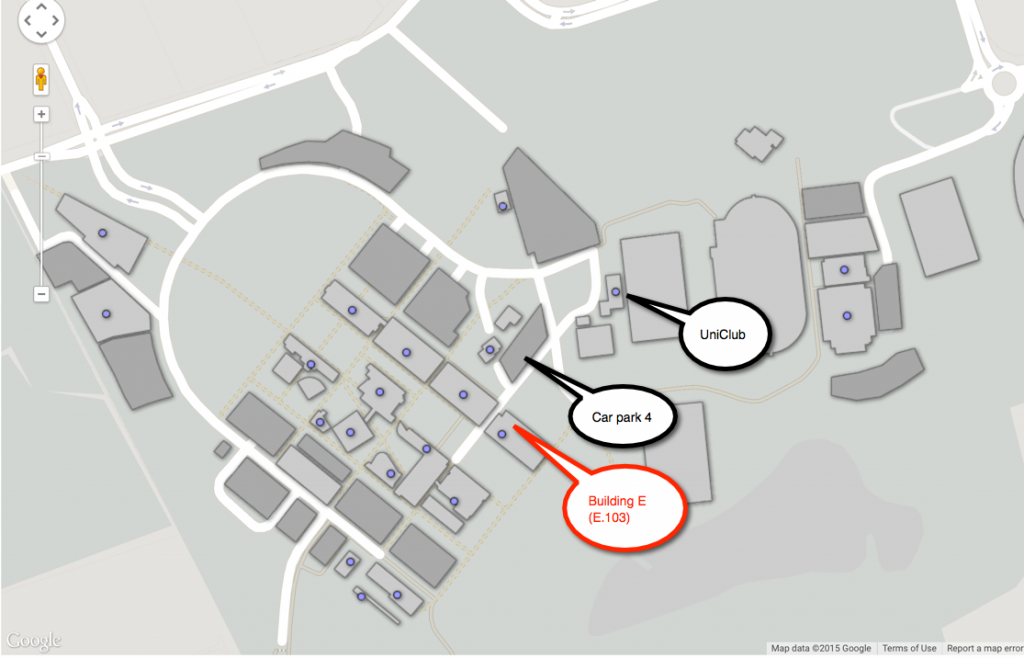 Room E.103 at the University of the Sunshine Coast (Building E – marked in red).
The nearest car park is Car Park 4. There is no cost for car parking on the weekend.
Who Can Come?
Pretty much anyone. Our only real condition is that kids under 15 need to have an adult (i.e. one of their parents) supervising them. Apart from that please come and join us, especially if you're a student, or even if it's just while you're passing through on holidays (we have some nice beaches for the rest of the family members who don't want to play games).
How Much Does It Cost?
Your first visit is free.
If you want to join the club then membership is $25 per year.
For non-members (after your first free visit), there's a door fee of $2.
Contact Us
For more information email us at scboardgamers@gmail.com